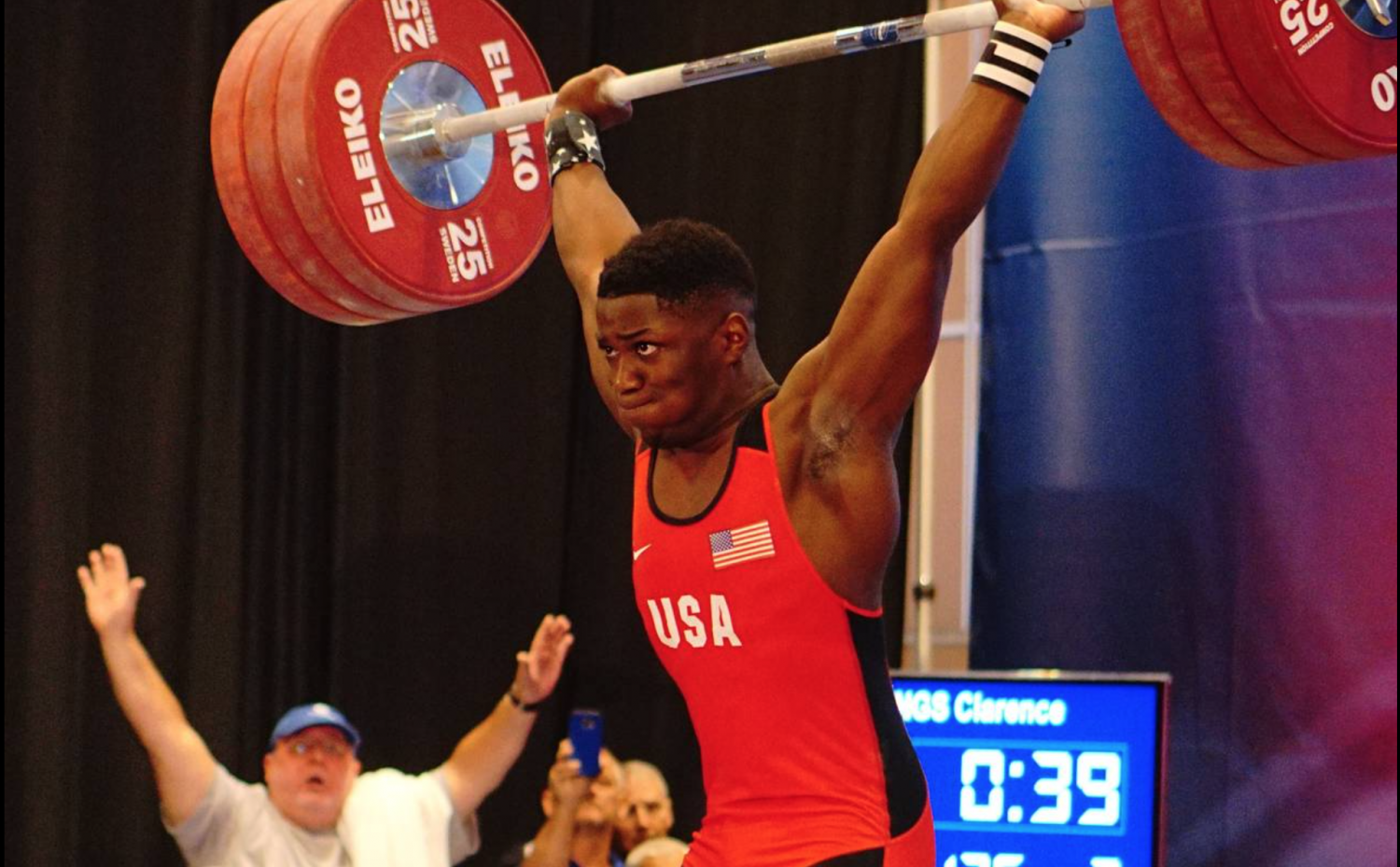 If you haven't hear the name C.J. Cummings yet, that is all about to change!
I wasn't born the last time American men won a medal in Olympic weightlifting.  A sport that America had all but walked away from.
Thanks in large part to the growing popularity of CrossFit, Olympic lifting is beginning to gain some momentum with the younger generations.  Membership for the USA Weightlifting has more than doubled in the past 3 years.  Lifts like the clean and jerk and the snatch have been long forgotten is your average globe gym.  Lifts which require balance, full-body strength, and particularly powerful legs have been replaced with more muscle group specific lifts.
But a 15-year-old boy in small-town South Carolina is raising hopes for an American weightlifting renaissance. His name is C.J. Cummings, and at the 2015 USA Weightlifting National Championships this month in Dallas, he set a national record. In a sport where athletes typically peak in their mid to late 20s, this teenager lifted more than any American grown-up in his weight class had ever achieved.

"In 37 years of coaching, I've never seen anything like this kid," said Dennis Snethen, coach of the U.S. team at the Beijing Olympics and a former longtime top executive of USA Weightlifting. "He's the Michael Jordan of weightlifting in America."

But as a youth, Cummings is becoming a force on the international stage. At the junior worlds this June in Poland, Cummings competed as a 15-year-old against athletes as old as 20 and finished fourth in the clean and jerk and seventh overall. At the nationals this month, his clean and jerk of 175 kilograms (about 386 pounds) broke not only the American national senior record but also exceeded by two kilograms the international youth record in his weight class 69k. That record was unofficial, because it didn't occur at an international meet. But even on an unofficial basis, it tops anything any American weightlifter has accomplished in decades.

In weight rooms across America, a cultural shift is taking place. For a long time, the weight room has been the province of power lifters, not Olympic-style lifters. For power lifters, the measure of an athlete is how much he can bench press—something not included in Olympic competitions.

It remains to be seen whether Cummings will be on the Olympic team. To make the cut, an athlete must be ranked high internationally in his weight class, and to get there the teenager must continue to execute eye-popping lifts, starting with a meet next month in Mexico.

His coach, Rayford Jones, won't entertain any talk of Cummings ending America's weightlifting medal drought in Rio. "This is a 15-year-old boy, and we're going slow and steady," Jones said. "But you give this boy four years beyond Rio, you talk about the Tokyo Olympics, well, now that's a real opportunity."
sourced from: WSJ