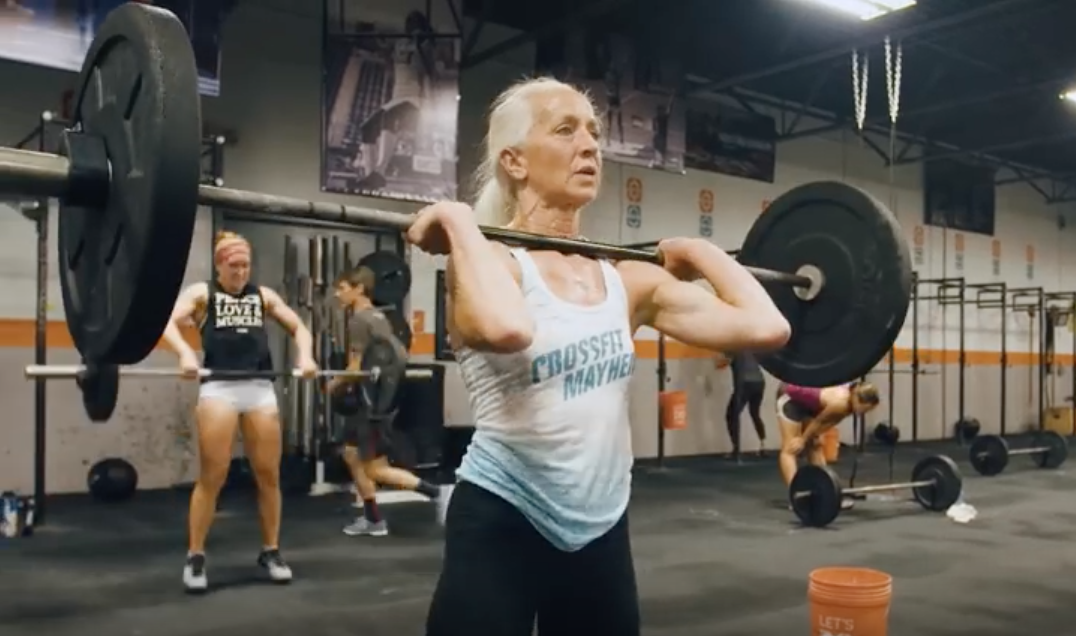 The mother of James Hobart started her CrossFit journey 4 years ago at the age of 52. Now, 56, she says she is the healthiest she has ever been.
One of the things that makes CrossFit so appealing to me is the a mindset that tells us it doesn't matter what age you are, older or younger; it doesn't matter how fit you are, overweight or an avid exerciser. CrossFit gives us a mindset that we can always improve. Yes we are competitive and always want to out work the other members, but at the end of the day we are all trying to improve.
Pay attention to what Lucie says about how food affects her workouts and overall health.
Video courtesy of CrossFit YouTube