SIZING For correct sizing, measure around your lower leg 10cm below the center of the patella (knee cap) with the knee joint flexed 30 degrees.
• XX-Small (28-30cm)-Black/Pink Only
• X-Small (30-32cm)
• Small (32-34cm)
• Medium (34-36cm)
• Large (36-38cm)
• X-Large (38-40cm)
Available in Black/Grey, Black/Pink and Stars and Stripes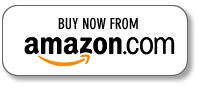 We put our knee joints through a lot of stress with our WOD's.  The constant squatting, deadlifting, wall ball, lunges, and olympic lifting; this all takes a toll. 
Athlos Fitness knee sleeves were designed using the highest quality neoprene to provide the compression you need to keep your knees healthy. 
Our sleeves will keep your knees warm to ensure the joint stays fluid and doesn't lock up on you.  The compression will get extra blood flowing to your knees to help with any recovery that may be needed, and the 5mm think neoprene will help protect your knees from the passing bar or walking lunges.
We know time is always a factor and we designed our sleeves to stay in place. We don't want to lose even a second to have to adjust our sleeves mid WOD.  With the Athlos Fitness knee sleeves you don't have to worry about that.  These sleeves will stay tight around your knees throughout your WOD.  While I can't guarantee you will PR everyday with our sleeves, I can promise that you won't lose out on a PR because of them.
Made of 5mm thick neoprene. Hugs your knee providing warmth and stabilizes the knee without sliding down.
Breathable neoprene material retains heat and speeds muscle and joint recovery. Helps relieve muscle and joint pain, stiffness, and soreness.
Seamless behind the knee for better comfort.
Advanced 3-D contoured knee support and comfort flex design gives the knee joint compression.
Promotes faster muscle recovery & blood circulation & minimizes injury. 
4-Way Stretch Technology – Excellent, snug fit & retains shape even after multiple washes.
Stabilizes and helps enhance mobility for muscles and joints. Relieves pressure and improves coordination.
Suitable for the Gym, Crossfit Training, Weight Lifting, Powerlifting etc.
Provides compression, warmth & lateral stability during dead lifts, pistols and squats.
Used extensively by Crossfit, Strongman, Powerlifting, and Olympic Weightlifting athletes.
Priced per PAIR not per sleeve.
One Year Warranty. If for whatever reason you are not satisfied, we will refund or replace your knee sleeves.
BUY NOW!! Only $42.99 for the PAIR!  
Click below to buy from Amazon